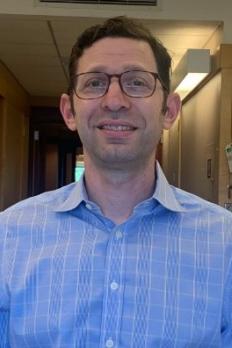 Henry Redel,
MD
Infectious Disease Physician, Collaborator
Education
B.A. Biology, University of Pennsylvania, 2002
M.D. Ben Gurion University Medical School for International Health, 2007
Bio
Henry Redel is the Chief of Infectious Diseases at Saint Peter's University Hospital. An active physician with ID Care, the largest group of Infectious Disease physicians in New Jersey, he has worked in and collaborated with the Blaser lab since 2011. His research interests include human cutaneous microbiome, early life impact of antibiotics on the microbiome and the clinical impact of antibiotics on the microbiome. He also works with Dr. Blaser as an online content editor for the textbook Principles and Practice of Infectious Diseases.
Member Infectious Disease Society of America
Member American College of Physicians
Member American Medical Association
Redel H, Gao Z, Li H, et al. Quantitation and composition of cutaneous microbiota in diabetic and nondiabetic men.
The Journal of infectious diseases

.
2013;
207
(7)
:1105-14
. doi:10.1093/infdis/jit005.
Redel H. A Case of Chikungunya Virus Induced Arthralgia Responsive to Colchicine.
Open forum infectious diseases

.
2016;
3
(2)
:ofw114
. doi:10.1093/ofid/ofw114.
Harman-Boehm I, Blüher M, Redel H, et al. Macrophage infiltration into omental versus subcutaneous fat across different populations: effect of regional adiposity and the comorbidities of obesity.
The Journal of clinical endocrinology and metabolism

.
2007;
92
(6)
:2240-7
.
Bissati K, Redel H, Ting L-M, et al. Novel Synthetic Polyamines Have Potent Antimalarial Activities and by Decreasing Intracellular Spermidine and Spermine Concentrations.
Frontiers in cellular and infection microbiology

.
2019;
9
:9
. doi:10.3389/fcimb.2019.00009.